Volunteer for The Miracle League North Bay
Your help makes all the difference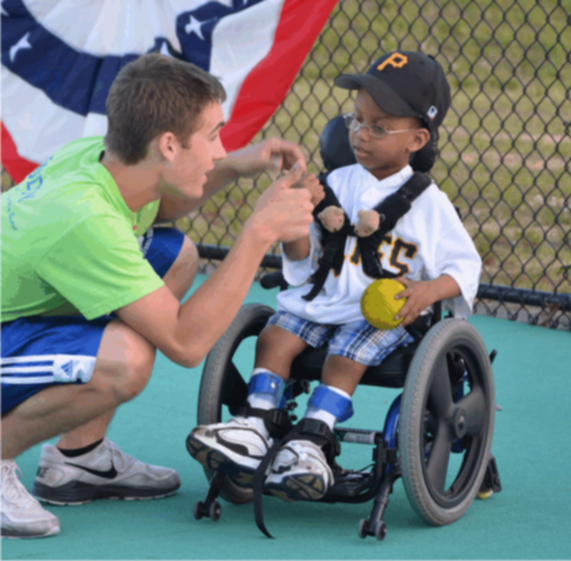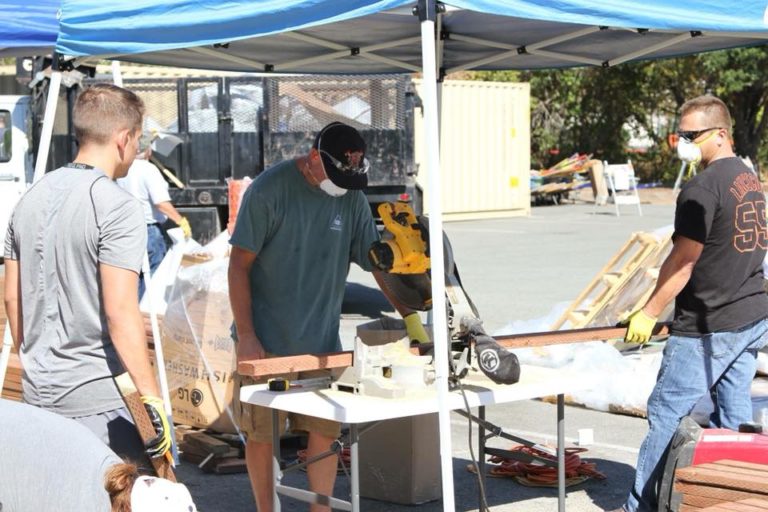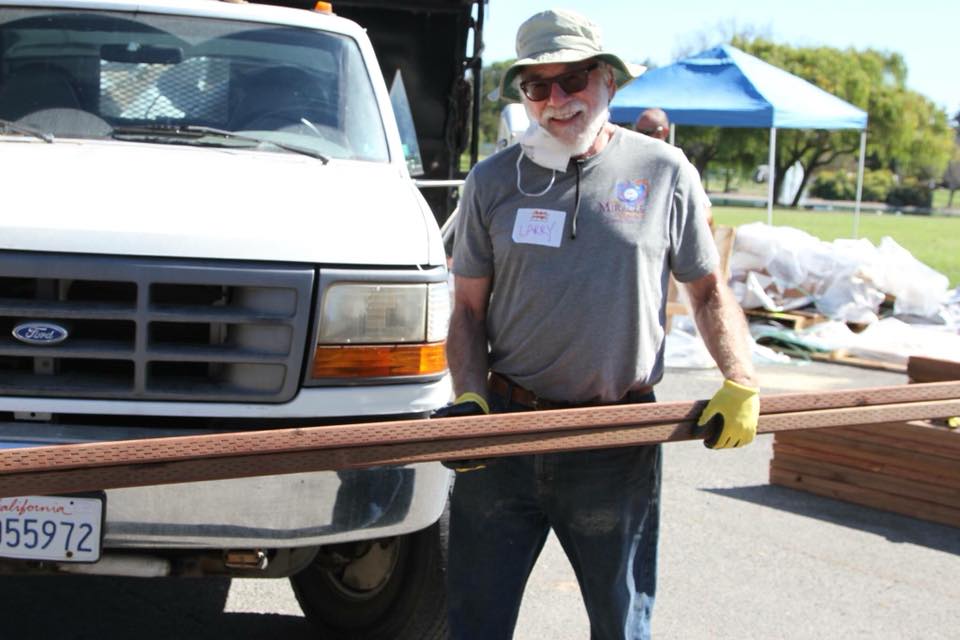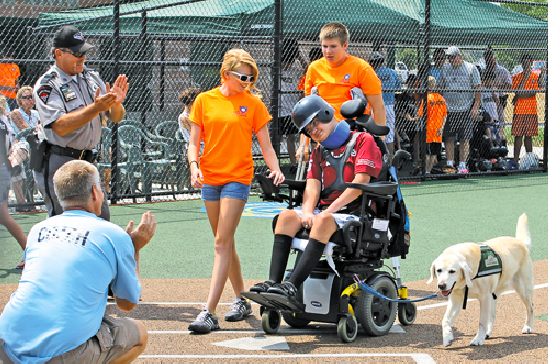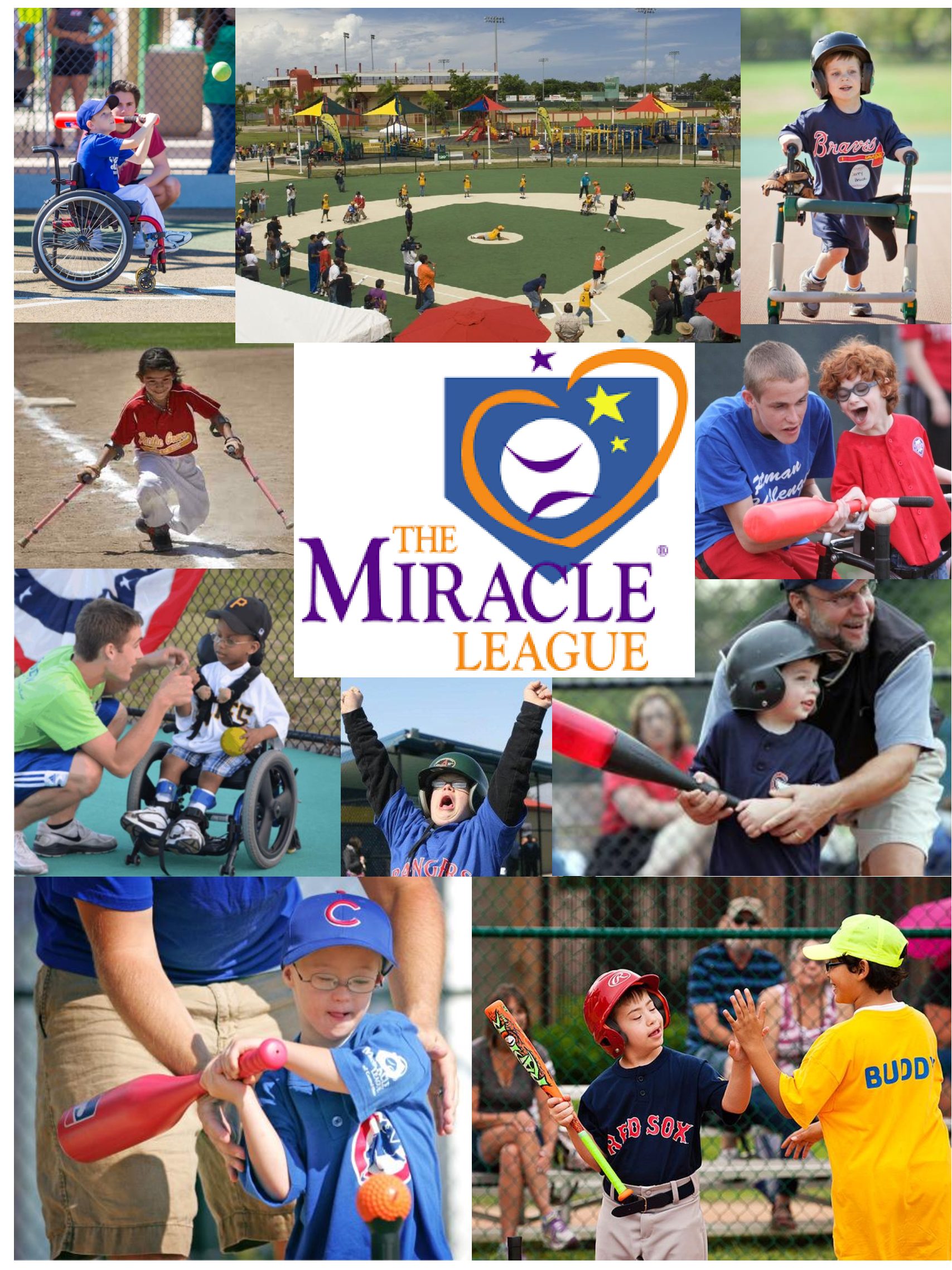 You can give individuals with disabilities the gift of friendship and baseball by volunteering as a Buddy. Working one-on-one with our players will warm your heart and spread joy all around! Our Buddy system pairs each player, with a volunteer helper that remains with them the entire season.
Miracle League North Bay Buddies are assigned a player for each game. The buddy is there to protect the player from balls, assist the player in batting and running the bases (if needed), and to be a friend on and off the field. Buddies are responsible for their individual player from the time of introduction until the player is back in the care of their parent/guardian. This means that no matter where their player goes the buddy must go. Buddies need to be energetic, committed and enthusiastic for each game. We ask that all buddy-members be at least 12 years old. 
When a hard hitter is up at bat, buddies are to step in front of the Miracle League North Bay's player for protection. Always allow the Miracle League North bay player as much freedom as possible to play his/her game and position. Assist the Miracle League North Bay player according to their needs. Arrive at the field 15 minutes prior to game time. Notify the Miracle League North Bay buddy coordinator prior to game time if they will not be able to attend the game.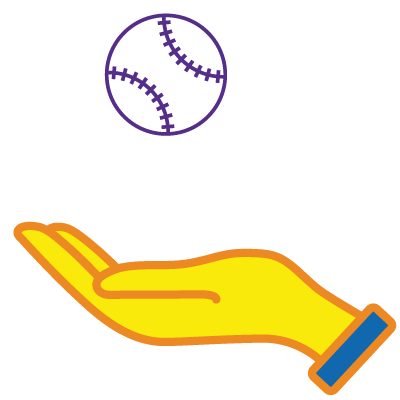 Play
Want to play? See the schedule and sign up. You can learn more about Miracle League North Bay.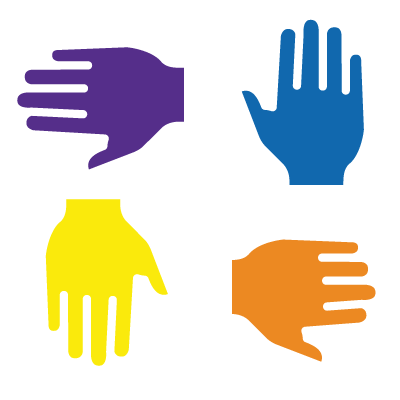 Volunteer
Everyone deserves a chance to play baseball. There are many ways you can make it possible!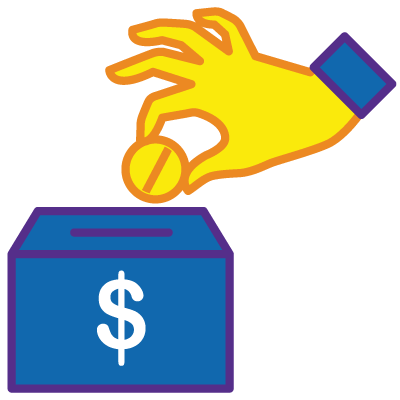 Sponsor
Help support Miracle League North Bay. Each and every donation is needed and appreciated.
What are Buddies and how do they help?
Buddies are volunteers who assist our athletes with the game of baseball. Miracle League North Bay players have a wide range of needs and abilities. Some of our players need very little assistance during the game and may just require some encouragement while others physically need assistance with hitting and fielding the ball, as well as moving around the bases. A Buddy's number one priority is the safety of the player that they are working with during any particular game.
Does a volunteer need to be available every week of the season?
We appreciate any time that our Buddies can give us. As we may have multiple games on any given day, it's greatly appreciated if you can stay for more than one game per day (each game lasts about one hour). Our players sometimes become attached to their Buddy and some great friendships develop during the season if there is some consistency. We do ask that you show up for all games that you sign up for and that you arrive 15 minutes prior to the start of each game.
Who can be a Miracle League Buddy?
Anyone who is 12 years of age or older may volunteer to become a Miracle League Buddy. Athlete sibling's age range may be negotiable. Adults are welcome and appreciated.
Can a team or group volunteer together?
Certainly! Volunteering as group is a fantastic team building exercise. It's a great way for high school teams or other groups to give back to their community. We can schedule you for a couple of hours on one day or for multiple days. We ask that all members be at least 12 years old. 
Do I need to know much about baseball in order to become a Buddy?
Absolutely not. You do not need any particular athletic skills to become a Buddy. All you need is compassion, enthusiasm and energy.
Can I receive credit for community service hours?
Yes. We are happy to sign any forms or provide a letter for you to receive credit for required community service hours. Please let us know how we can help you to get the proper credit for your volunteerism.
How can I volunteer?
Visit the Volunteer section of our website or contact us through the website to learn more about volunteer opportunities and registration.
Where will the games be played and when?
All games are played on The Miracle League Field at Lucchesi Park (between the Petaluma Community Center and American Little League fields). The Petaluma Community Center is located at 320 N. McDowell Blvd, Petaluma, CA 94954. All Spring league games will take place on Saturdays, with the first game starting at 11:00. Fall League is still to be determined. More info to come.
How are the games played? How long is a game?
Each game lasts one hour, but participants are asked to arrive 15 minutes prior to the start of the game and check in with their coach. Games are non-competitive in nature, with every player batting, rounding the bases and scoring each inning. Volunteers are assigned to each player to assist and provide encouragement throughout the game, both in and out of the dugout. The score is always tied at the end of the game. The focus is on participation and inclusion rather than on winning. The teams will have 8 – 12 players.
Do I have to live in Sonoma County to be eligible to participate?
No. Miracle League North Bay serves residents throughout the surrounding counties.
Are there team practices between games?
No.
How do the Volunteers help?
Each player will have a volunteer, if needed, to assist them at each game. Volunteers must register before the season and are assigned to a player on a one-to-one basis for the entire season. The Volunteer is asked to protect the player from hard hit balls, assist the player in batting and rounding the bases, and to be a friend on and off the field. The siblings, parents, relatives, and friends of players can be their volunteer if they choose to.
What if we cannot attend one of our scheduled games?
Attendance is voluntary and there may be an occasion when you have to miss a game. Players and Volunteers are asked to notify the coach at least 24 hours prior to the game if unable to attend.
What is The Miracle League Field?
The Miracle League Field is the first ADA accessible ball field of its kind in Northern California. The field surface is a flat synthetic turf that ensures that children with intellectual and developmental disabilities can safely play ball. The bases are painted on the turf thereby providing a barrier free surface. The entire field is wheelchair accessible.
Is there parking at the field?
Parking is available at the back side of the community center. The parking area is circular in design for easy drop-off and pick-up of players with multiple handicapped and van parking spaces available.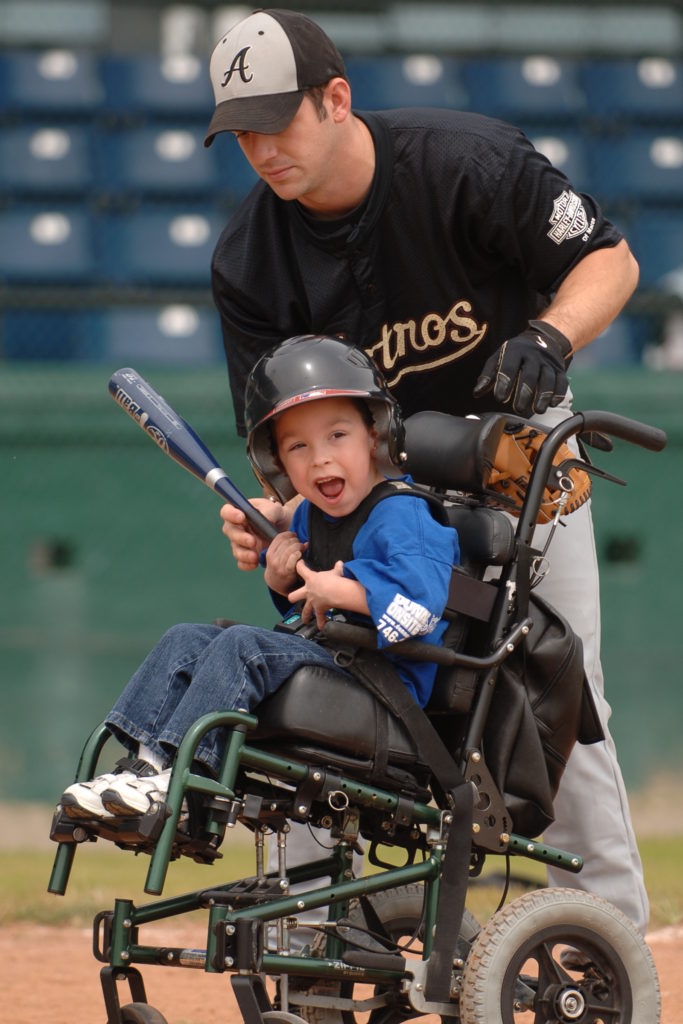 With Your Help, We are Making The World a Better Place
Would you like to be a part of bringing this Miracle to the Bay Area?  Donate your time, expertise or funds to Miracle League.  Please contact Jen Richardson at 415-336-9277 or email info@MiracleLeague.com
Our Vision
Everyone deserves to experience joy and community through baseball.
Our Mission 
To create positive life experiences for children and adults with disabilities while cultivating relationships through baseball.