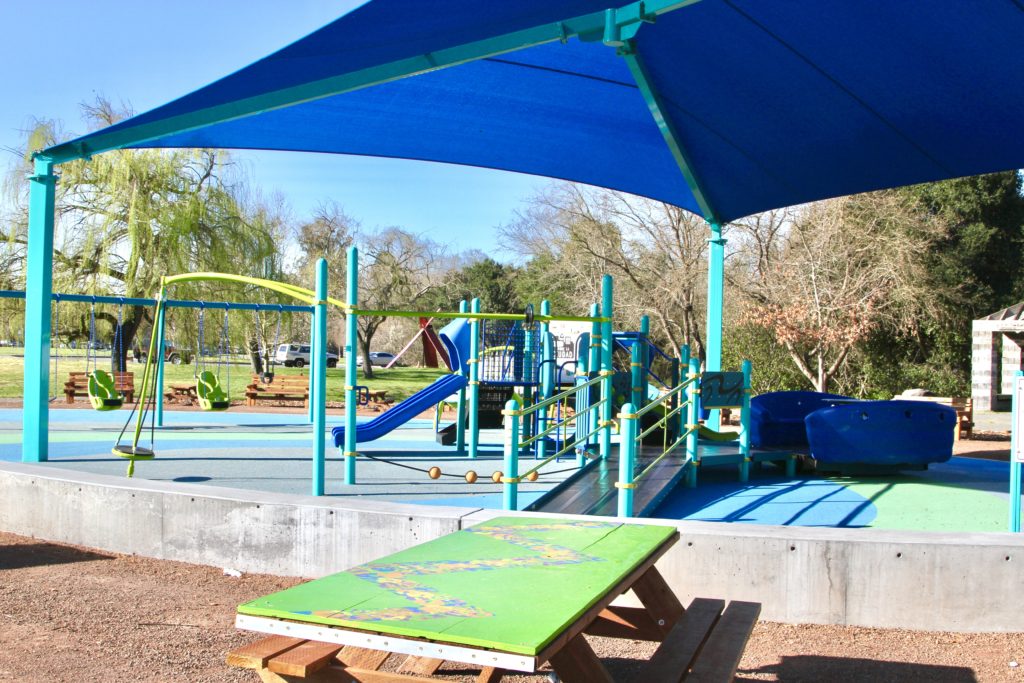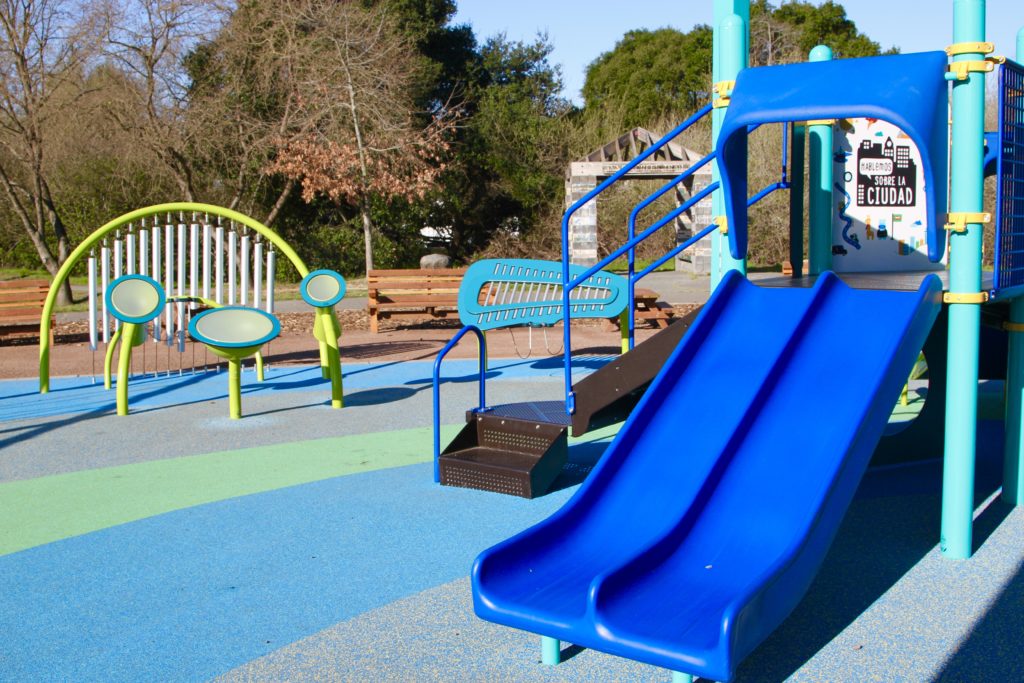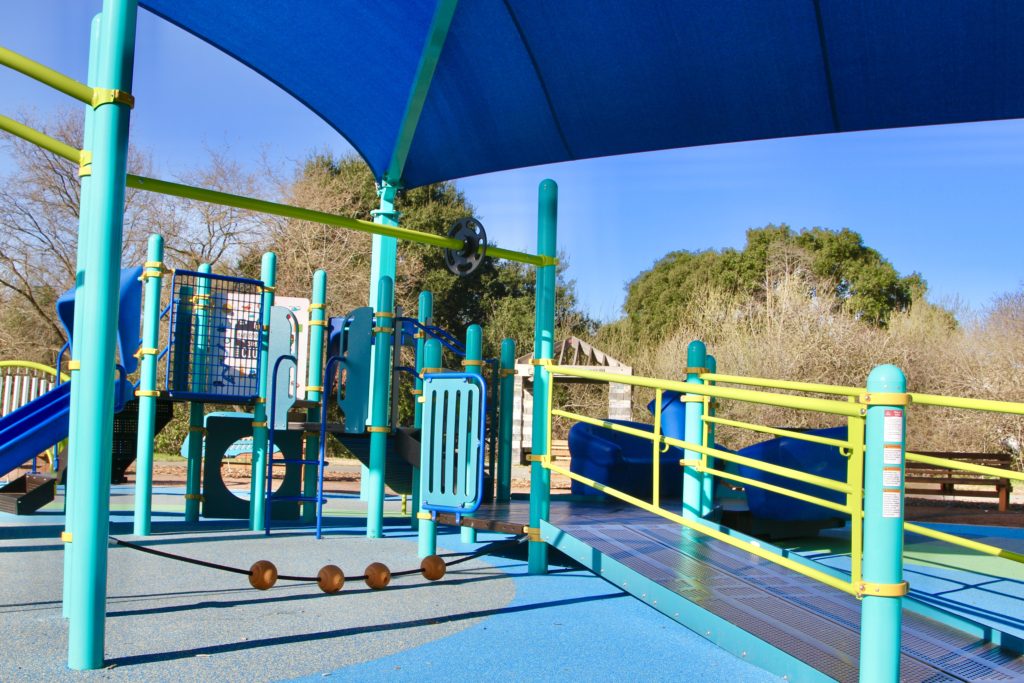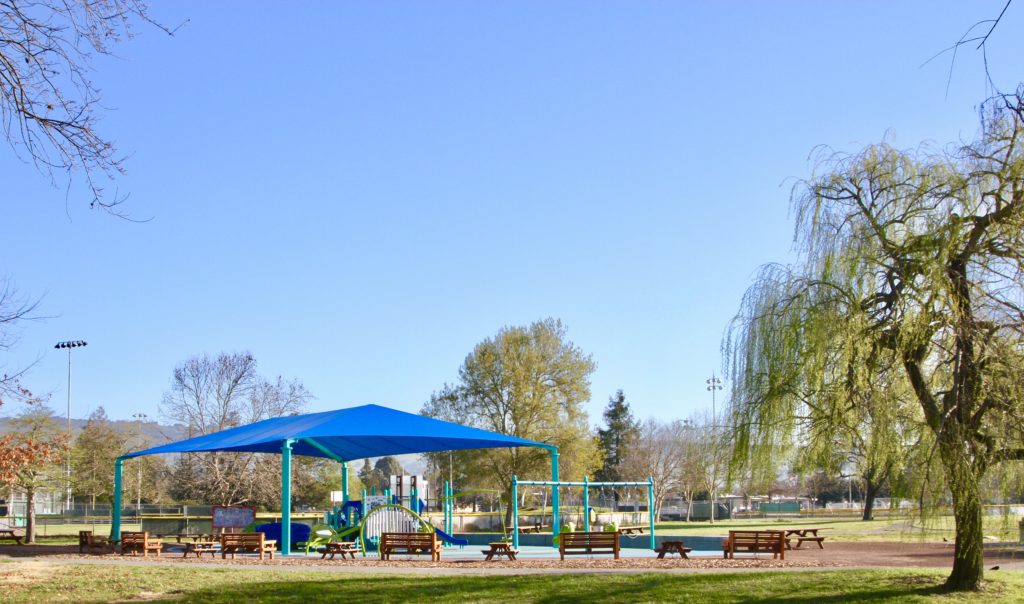 Located at the Lucchesi Park (between the Petaluma Community Center and Petaluma American Little League Fields), The inclusive park is a playground that is designed specifically for children with disabilities.
The inclusive playground, a cushioned synthetic turf, provides easy mobility and adaptable playground equipment. The playground was completed in 2017 in partnership with Kaboom, PG&E, ECA, City of Petaluma, and Miracle League North Bay.
The parking area is circular in design for easy drop-off and pick-up for players with multiple handicaps and van parking spaces are available. We encourage you to park in the Petaluma Community Center Parking Lot located on N. McDowell Blvd.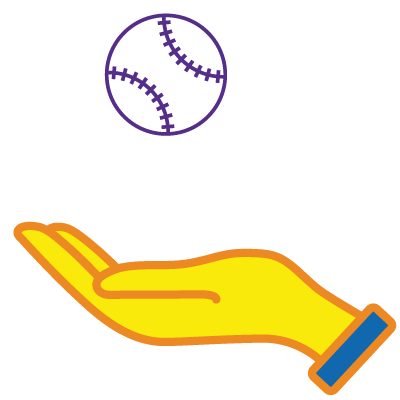 Play
Want to play? Click here to learn more about Miracle League North Bay.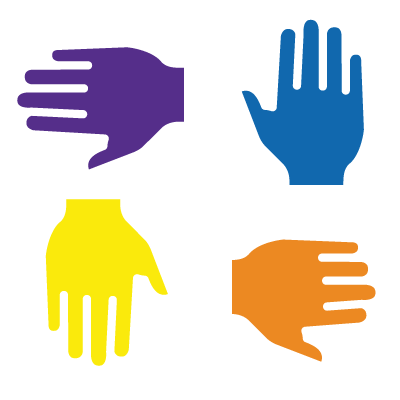 Volunteer
Everyone deserves a chance to play baseball. There are many ways you can make it possible!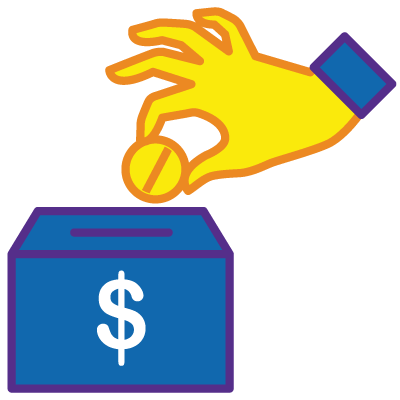 Donate
Help support Miracle League North Bay. Each and every donation is needed and appreciated.