The Miracle League North Bay Field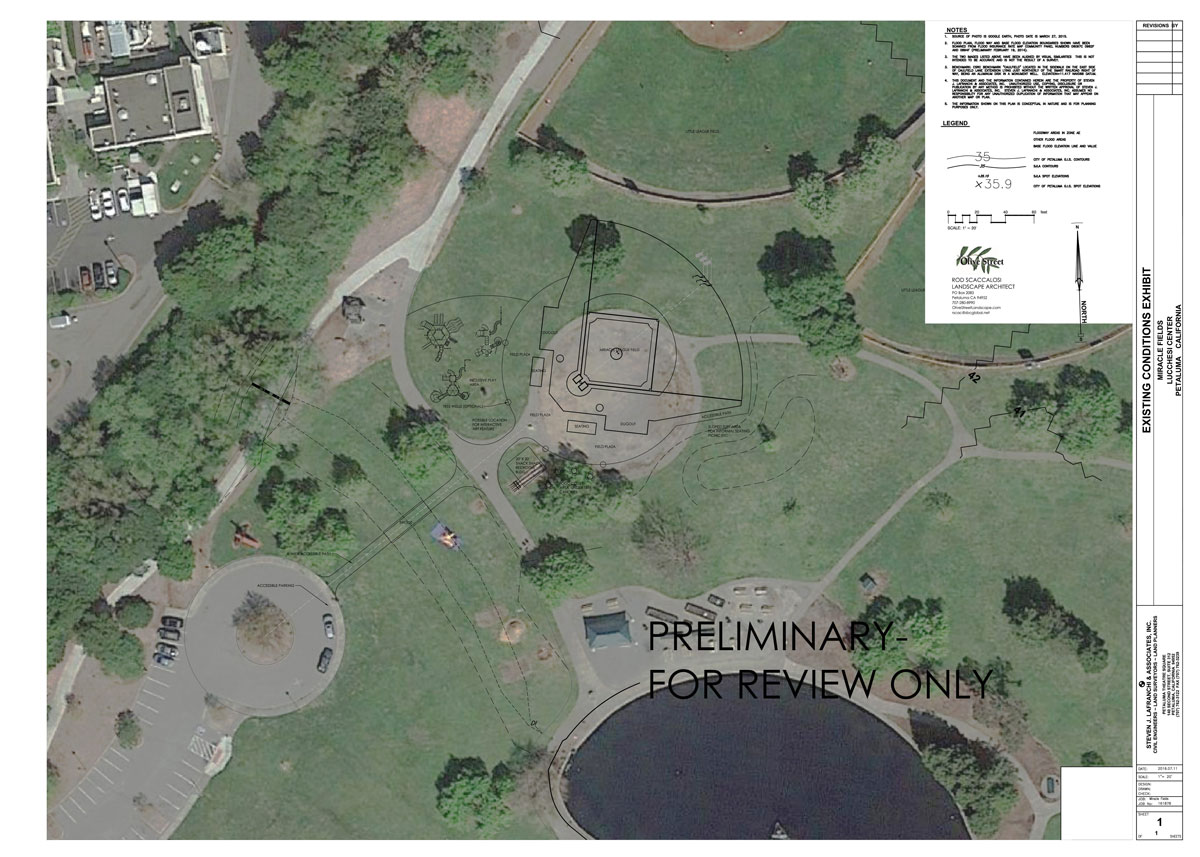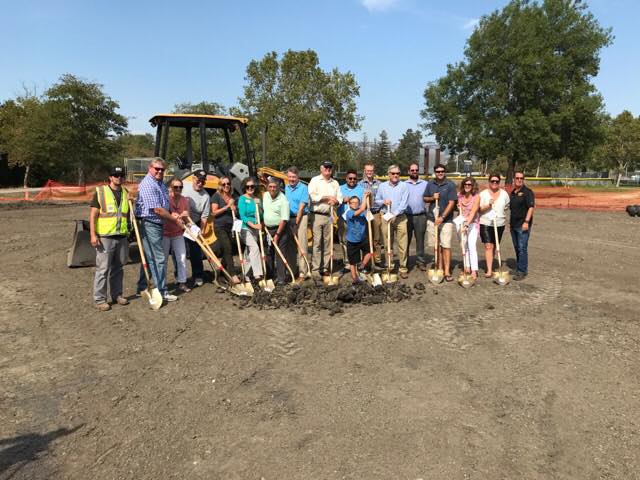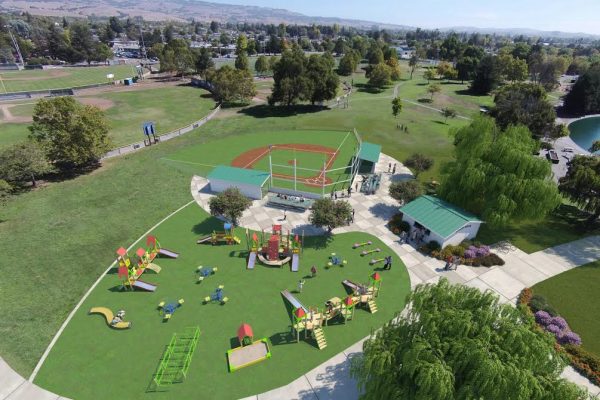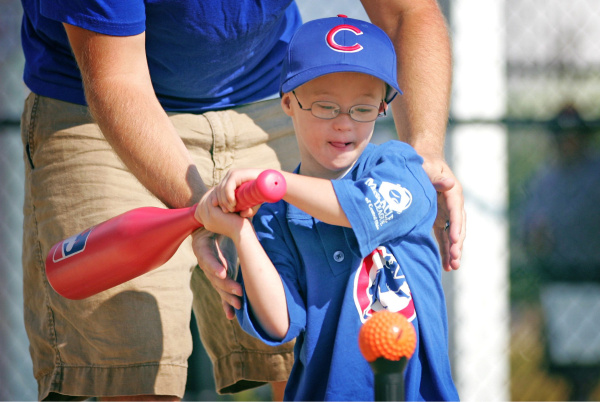 The Miracle League North Bay Field
Located at the Lucchesi Park (between the Petaluma Community Center and Petaluma American Little League Fields), The Miracle League North Bay Field is a baseball complex that is designed specifically for children and adults with disabilities.
The field, a cushioned synthetic turf to prevent injuries, provides easy mobility around the bases without obstruction and allows players to enjoy games in a safe and unencumbered fashion. The base paths, bases, batters' box, pitcher's mound, and home plate are painted on the surface. This design eliminates barriers for players who are visually impaired, use a wheelchair or walker, or use any other type of mobile device.
The dugouts, concession stand, picnic pavilion, and restrooms are wheelchair accessible. All surfaces are completely flat to eliminate any barriers to wheelchairs, crutches, braces and those who are visually impaired. The field also includes an electronic scoreboard and P.A. system for announcing games.
The parking area is circular in design for easy drop-off and pick-up for players with multiple handicaps and van parking spaces are available. We encourage you to park in the Petaluma Community Center Parking Lot located on N. McDowell Blvd.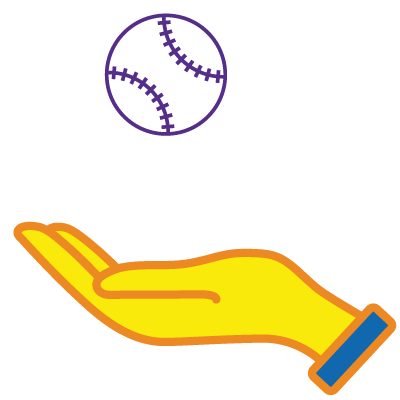 Play
Want to play? See the schedule and sign up. You can learn more about Miracle League North Bay.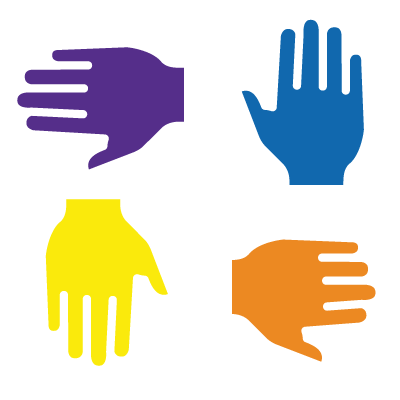 Volunteer
Everyone deserves a chance to play baseball. There are many ways you can make it possible!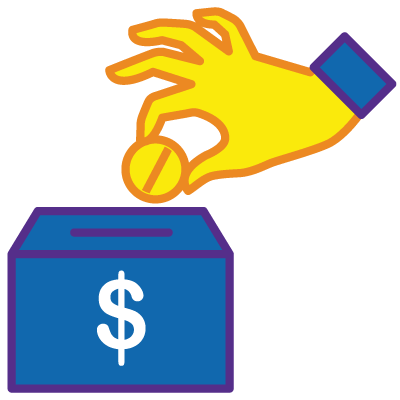 Sponsor
Help support Miracle League North Bay. Each and every donation is needed and appreciated.
Our Board
The Miracle League North Bay started with a group of impassioned parents, athletes, business leaders and sports fans.
Our Donors
Miracle League of North Bay is a community-based effort with key partners supporting the process of building the field and managing the program so our athletes can Play Ball!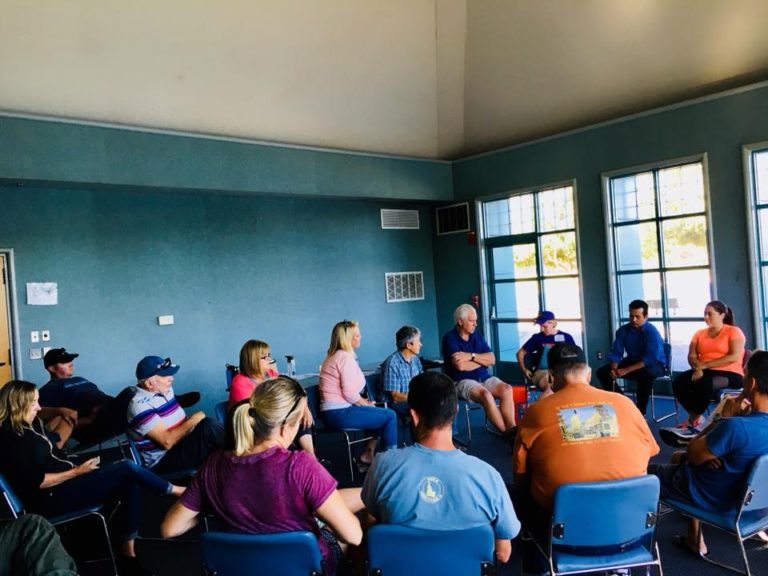 With Your Help, We are Making The World a Better Place
Would you like to be a part of bringing this Miracle to the Bay Area?  Donate your time, expertise or funds to Miracle League. Please contact Jen Richardson at 415-336-9277 or email info@MiracleLeague.com
Our Vision
Everyone deserves to experience joy and community through baseball.
Our Mission 
To create positive life experiences for children and adults with disabilities while cultivating relationships through baseball.