Welcome to the Miracle
League North Bay
Want to Play or Volunteer?
Want to support the Miracle?
Who We Are: Everyone deserves a chance to play Baseball
We are a non-profit organization created for and dedicated to providing individuals with disabilities the opportunity to participate in an organized baseball league that celebrates their spirit in a non-competitive atmosphere.
We are dedicated to promoting community support and sponorship of the Miracle League through community outreach and fundraising.
We cannot change or cure the medical issues life has dealt children and adults with disabilities.  What we can do is provide them with the opportunity to experience the joy and benefits from playing our National pastime-baseball.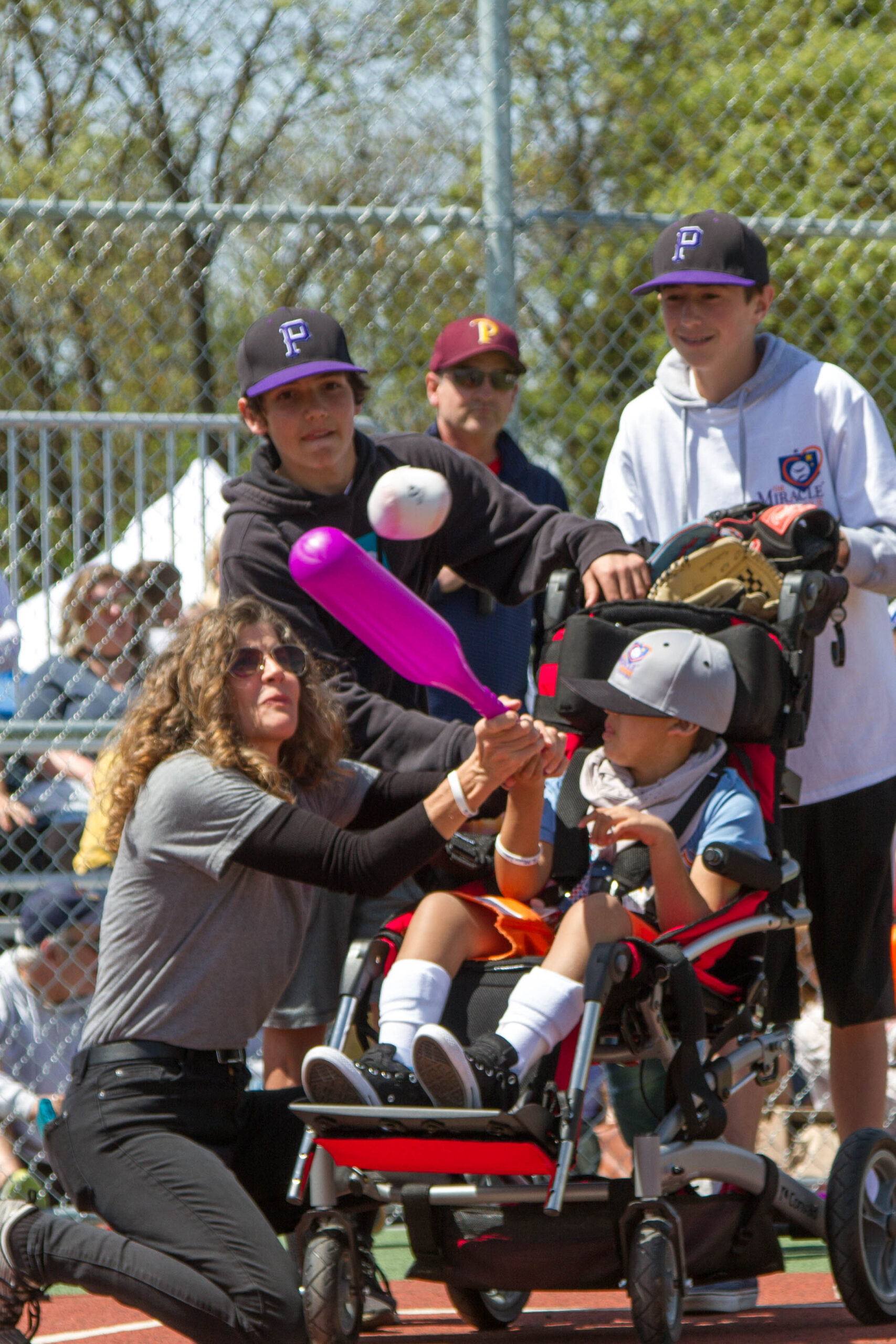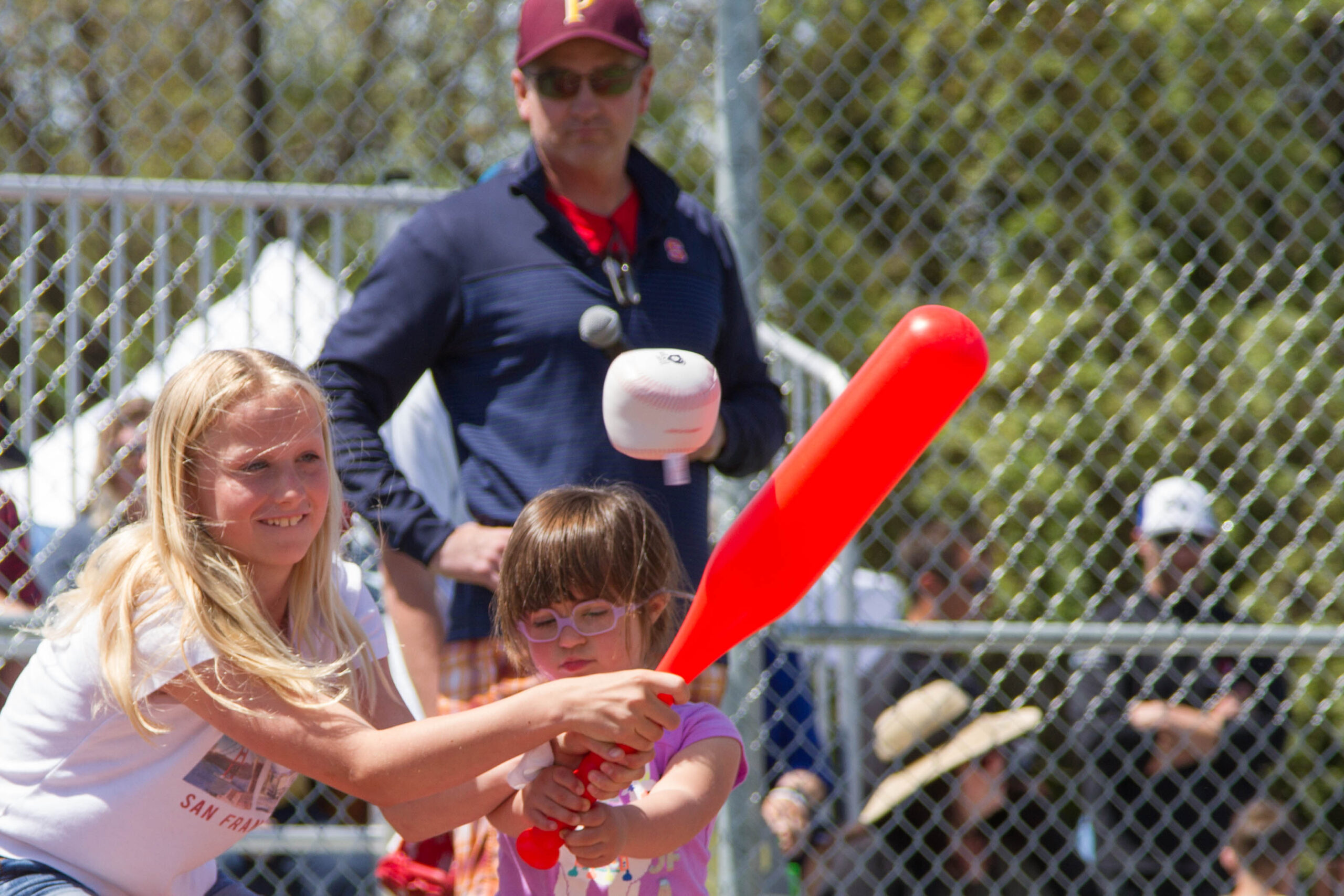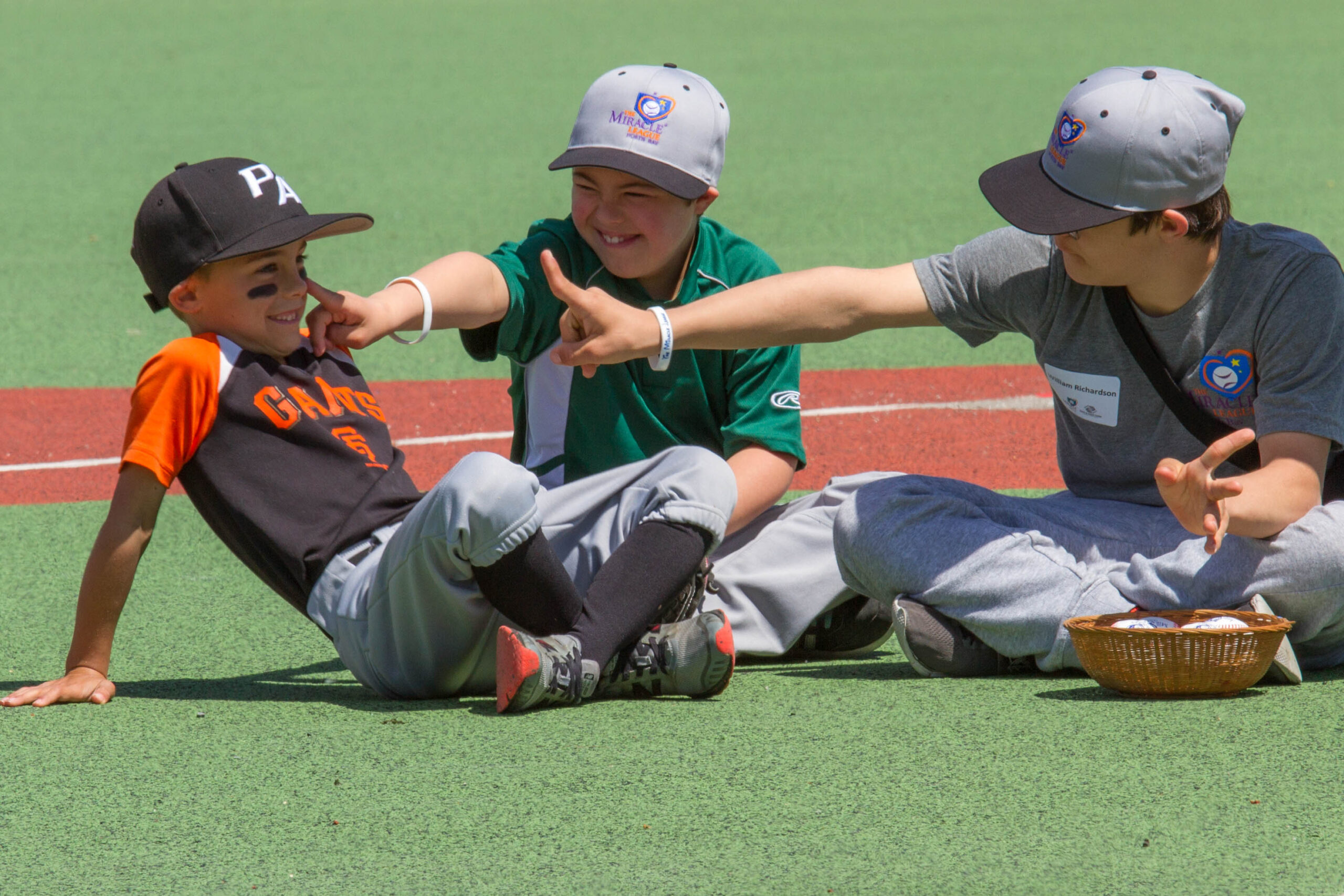 What We Are About: It's more than just a game.
The Miracle League is about making new friends, building self-esteem and being treated like an athlete. To help the athletes, The Miracle League uses a "buddy" system, resulting in a beautiful bond between the player and an able-bodied peer.
For people with varying disabilities, playing baseball on a conventional grass field can be a barrier.  Issues can arise in many areas, from having trouble navigating the field while using their assisted devices to sensitivity to actual grass itself.  
The Miracle League teams play on a custom-designed, rubberized turf field that accommodates wheelchairs and other assisted devices while helping to prevent injuries and considering sensory issues.
Where We Play: Field and Playground Site
The Miracle League North Bay complex sits within Lucchesi Park in Petaluma, California and is Northern California's premier Baseball Field and Playground for children and adults with disabilities.
Petaluma is a central location for the North Bay. There are over 50,000 children and adults with disabilities less than 40 miles from the Miracle League North Bay Site. These individuals did not have access to an adaptive baseball field. We are proud to welcome Sonoma, Napa, Lake Solano, Contra Costa, Alameda, Marin, and San Francisco Counties to the Miracle League Field and Playground.